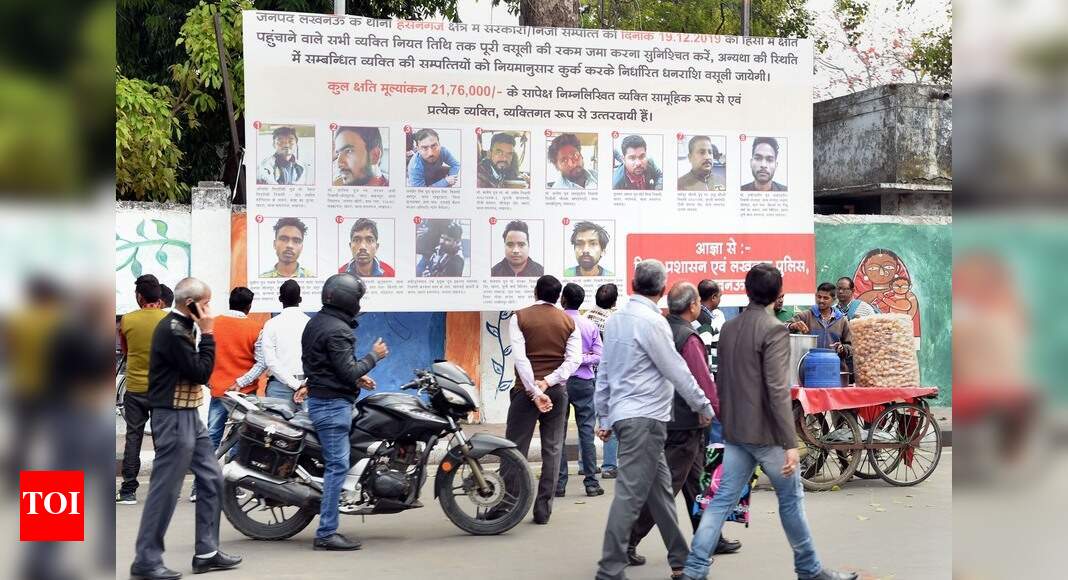 ALLAHABAD: Terming the action of the state in putting up the posters of alleged CAA Protestors (against whom recovery orders were passed by ADMs) as highly unjust, the Allahabad High Court on Sunday said that the action was an absolute encroachment on personal liberty of individuals.
However, a division bench comprising Chief Justice Govind Mathur and Justice Ramesh Sinha adjourned the matter for 3 pm today, on the request of the state as AG would appear on behalf of the government to assist the court and corrective action to be initiated by that time.
The court, while rising up commented that it hoped that good sense would prevail on the State and it would remove the hoardings before 3 pm and apprise the court about this at the time of hearing.
Taking suo motu cognizance of the matter, the High Court had decided to hear the case on Sunday in spite of it being a holiday. The court of Chief Justice Govind Mathur summoned the district magistrate and divisional police commissioner of Lucknow in this case.
On Thursday, the district administration installed hoardings with photos and addresses of 53 anti-CAA protesters at prominent crossings across the city. The hoardings included pictures of Shia cleric Maulana Saif Abbas, former IPS SR Darapuri and Congress leader Sadaf Jafar, all of whom were named as accused in the violence that swept the state capital on December 19 last year.
Prohibida la reproducción parcial o total.  Todos los derechos reservados de Rubicon, Global Trade, Customs & Business Partnership, S.C., del Autor y/o Propietario original de la publicación.  El contenido del presente artículo y/o cualquier otro artículo, texto, boletín, noticia y/o contenido digital, entre otros, ya sea propio o de tercero alguno, publicado en nuestra página de internet u otros medios digitales, no constituye una consulta particular y por lo tanto Rubicon, Global Trade, Customs & Business Partnership, S.C., sus colaboradores, socios, directivos y su autor, no asumen responsabilidad alguna de la interpretación o aplicación que el lector o destinatario le pueda dar.