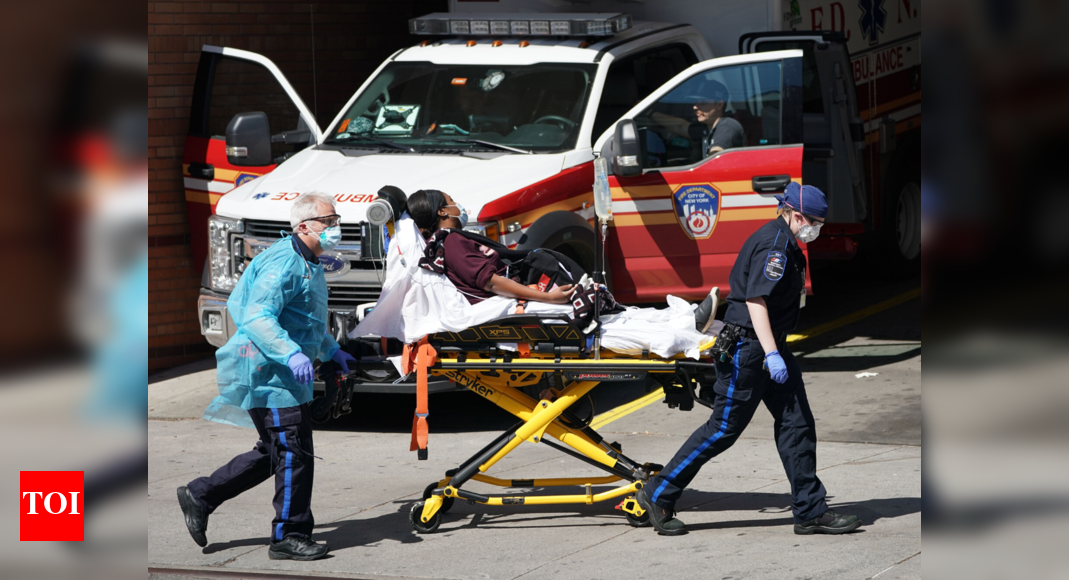 NEW YORK: New York Governor Andrew Cuomo on Monday extended a shutdown in the epicenter of America's deadly coronavirus pandemic until near the end of the month.
Cuomo said the COVID-19 death rate in New York was "effectively flat" for the past two days but announced that schools and non-essential businesses must stay shut until April 29.
"Now is not the time to be lax," he told reporters.
Download

The Times of India News App for Latest World News

Subscribe

Start Your Daily Mornings with Times of India Newspaper! Order Now
Prohibida la reproducción parcial o total.  Todos los derechos reservados de Rubicon, Global Trade, Customs & Business Partnership, S.C., del Autor y/o Propietario original de la publicación.  El contenido del presente artículo y/o cualquier otro artículo, texto, boletín, noticia y/o contenido digital, entre otros, ya sea propio o de tercero alguno, publicado en nuestra página de internet u otros medios digitales, no constituye una consulta particular y por lo tanto Rubicon, Global Trade, Customs & Business Partnership, S.C., sus colaboradores, socios, directivos y su autor, no asumen responsabilidad alguna de la interpretación o aplicación que el lector o destinatario le pueda dar.