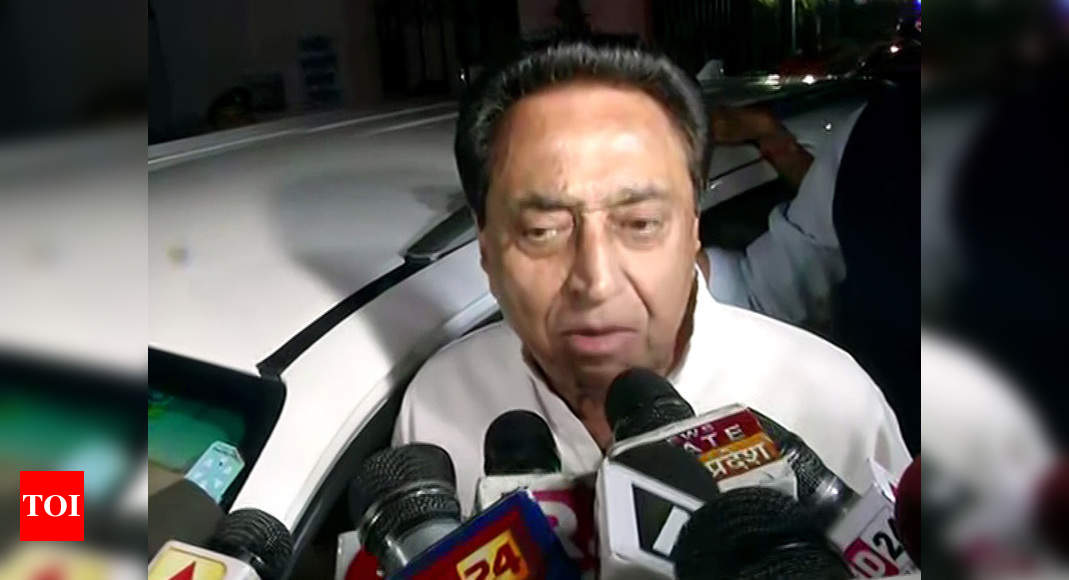 BHOPAL: Madhya Pradesh chief minister Kamal Nath on Thursday said his government will seek legal advice and study every aspect of the Supreme Court judgment on holding a floor test in the assembly before taking a decision on it.
The Supreme Court on Thursday directed assembly speaker N P Prajapati to convene a special session on Friday for conducting the floor test which must conclude by 5 pm.
While the BJP publicly hailed the ruling, Nath posted his reaction on the SC judgement on Twitter.
The Congress chief minister tweeted, We will study every aspect of the Supreme Court order, discuss it with our legal experts and take a decision on the basis of their advise.
A bench headed by Justice D Y Chandrachud also ordered video recording and possible live streaming of the assembly proceedings when the Kamal Nath-led Congress government would undertake the floor test.
The SC directed the police chiefs of Madhya Pradesh and Karnataka to provide security to the 16 rebel Congress MLAs, currently camping in Bengaluru, if they choose to appear in the trust vote.
The bench said the assembly will have a single point agenda of the floor test and no hindrance is to be created for anyone.
It asked the assembly secretary to ensure there is no breach of law and order.
Prohibida la reproducción parcial o total.  Todos los derechos reservados de Rubicon, Global Trade, Customs & Business Partnership, S.C., del Autor y/o Propietario original de la publicación.  El contenido del presente artículo y/o cualquier otro artículo, texto, boletín, noticia y/o contenido digital, entre otros, ya sea propio o de tercero alguno, publicado en nuestra página de internet u otros medios digitales, no constituye una consulta particular y por lo tanto Rubicon, Global Trade, Customs & Business Partnership, S.C., sus colaboradores, socios, directivos y su autor, no asumen responsabilidad alguna de la interpretación o aplicación que el lector o destinatario le pueda dar.