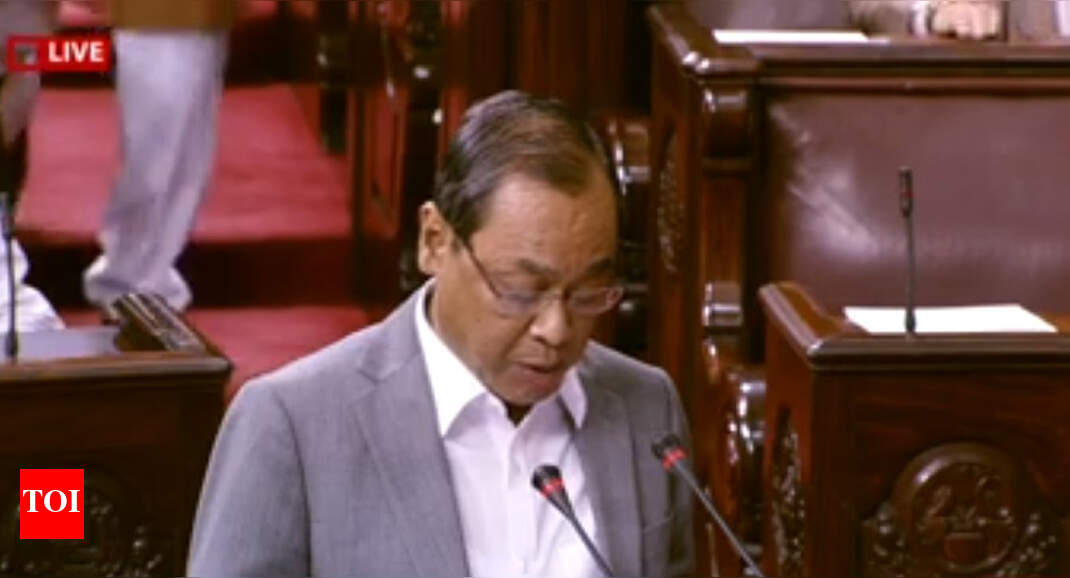 NEW DELHI: Former Chief Justice of India Ranjan Gogoi on Thursday took oath as Rajya Sabha member amid uproar in the House.
The members of opposition parties staged a walk out from the House as Gogoi took oath.
President Ram Nath Kovind had nominated Gogoi to the Rajya Sabha on March 16.
Gogoi served as the 46th Chief Justice of India from October 3, 2018, to November 17, 2019.
On November 9, 2019, a five-judge Bench headed by him had delivered the verdict in the long-pending Ramjanmabhoomi case.
Before leaving the office, Gogoi had said that the issue of pendency of cases in Indian courts is used extensively to "pull down the institution".
In his letter to the Supreme Court Bar Association (SCBA) he had stated that a part of him would always remain with the Supreme Court of India.
(With inputs from agencies)
Prohibida la reproducción parcial o total.  Todos los derechos reservados de Rubicon, Global Trade, Customs & Business Partnership, S.C., del Autor y/o Propietario original de la publicación.  El contenido del presente artículo y/o cualquier otro artículo, texto, boletín, noticia y/o contenido digital, entre otros, ya sea propio o de tercero alguno, publicado en nuestra página de internet u otros medios digitales, no constituye una consulta particular y por lo tanto Rubicon, Global Trade, Customs & Business Partnership, S.C., sus colaboradores, socios, directivos y su autor, no asumen responsabilidad alguna de la interpretación o aplicación que el lector o destinatario le pueda dar.