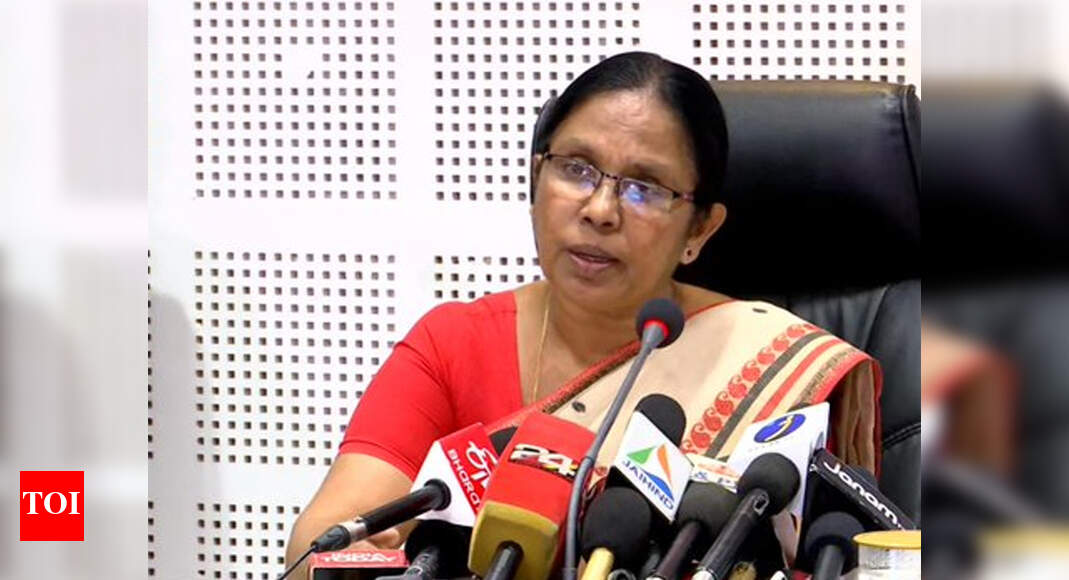 THIRUVANANTHAPURAM: Five more positive cases of Covid-19 have been reported in Kerala on Sunday. Three of the five persons had recently travelled to Italy while two others had come into direct contact with them. All are members of the same family.
Health minister KK Shailaja said the people who had come from Italy did not report to the health desk at the airport and also to the nearest hospital. They were also not willing to get quarantined even though they had fever symptoms.
All the five cases have been reported in Pathanamthitta. Now, they have been shifted to hospital and put in the isolation ward. The minister said the district health administration has launched a massive search to identify all the people who have come in direct contact with these positive cases.
The minister said all those who have travelled in Qatar Airways flights QR 126 Venice to Doha and QR 514 Doha to Kochi have been asked to immediately report to the nearby hospitals.
So far the total number of positive coronavirus cases in the state has reached eight.
In Video:Covid-19: 5 more test positive in Kerala; total coronavirus cases rises to 39 in India
Prohibida la reproducción parcial o total.  Todos los derechos reservados de Rubicon, Global Trade, Customs & Business Partnership, S.C., del Autor y/o Propietario original de la publicación.  El contenido del presente artículo y/o cualquier otro artículo, texto, boletín, noticia y/o contenido digital, entre otros, ya sea propio o de tercero alguno, publicado en nuestra página de internet u otros medios digitales, no constituye una consulta particular y por lo tanto Rubicon, Global Trade, Customs & Business Partnership, S.C., sus colaboradores, socios, directivos y su autor, no asumen responsabilidad alguna de la interpretación o aplicación que el lector o destinatario le pueda dar.