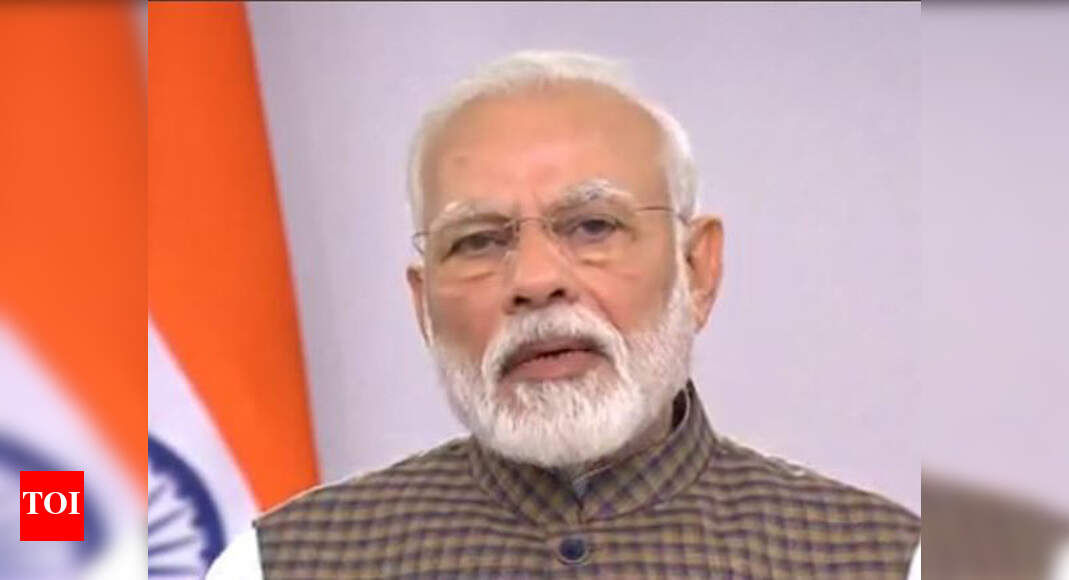 NEW DELHI: Prime Minister Narendra Modi on Tuesday announced a complete lockdown across the country for 21 days from Tuesday midnight, asserting that this is necessary for a decisive battle against the coronavirus outbreak.
In his second address to the nation on the pandemic raging across much of the world, PM Modi said the decision will have an economic cost but saving people's lives is of the paramount interest to his government.
Read our coronavirus live blog for all the latest news and updates
"If we don't handle these 21 days well, then our country, your family will go backwards by 21 years," he said.
There will be complete bar on people from stepping outsides their homes, he said and even folded his hands to emphasise his request to citizens to adhere to the call.
Coronavirus outbreak: Complete coverage
Experts and the experience of countries fighting the deadly virus make it clear that the social distancing is the only way to combat the disease, he asserted.
More on Covid-19
Download

The Times of India News App for Latest India News

Subscribe

Start Your Daily Mornings with Times of India Newspaper! Order Now
Prohibida la reproducción parcial o total.  Todos los derechos reservados de Rubicon, Global Trade, Customs & Business Partnership, S.C., del Autor y/o Propietario original de la publicación.  El contenido del presente artículo y/o cualquier otro artículo, texto, boletín, noticia y/o contenido digital, entre otros, ya sea propio o de tercero alguno, publicado en nuestra página de internet u otros medios digitales, no constituye una consulta particular y por lo tanto Rubicon, Global Trade, Customs & Business Partnership, S.C., sus colaboradores, socios, directivos y su autor, no asumen responsabilidad alguna de la interpretación o aplicación que el lector o destinatario le pueda dar.